Santorini
No Words
The island famous all over the world for its Caldera, magic sunset and fabulous colored beaches will give you an outburst of emotions and unforgettable experiences. Picturesque villages of Fira, Firostefani, Imerovigli, and Oia will strike you with their unique architecture – little snow-white houses look like they were carved in red and black volcanic rocks. No doubt that this island is among the most beautiful ones in the world!
Walk along the edge of Caldera, enjoying the rich Cycladean colors and a breathtaking view to the azure Aegean Sea; come to see Nea Kameni, a 2.5-million-year-old volcano, take the opportunity to swim in warm volcanic waters, visit a museum in Fira, the ancient town of Akrotiri that was buried under a thick blanket of ash after an eruption, and Prophet Elia's Monastery located at the island's highest point beside NATO's military base… You won't be able to describe your feelings with words!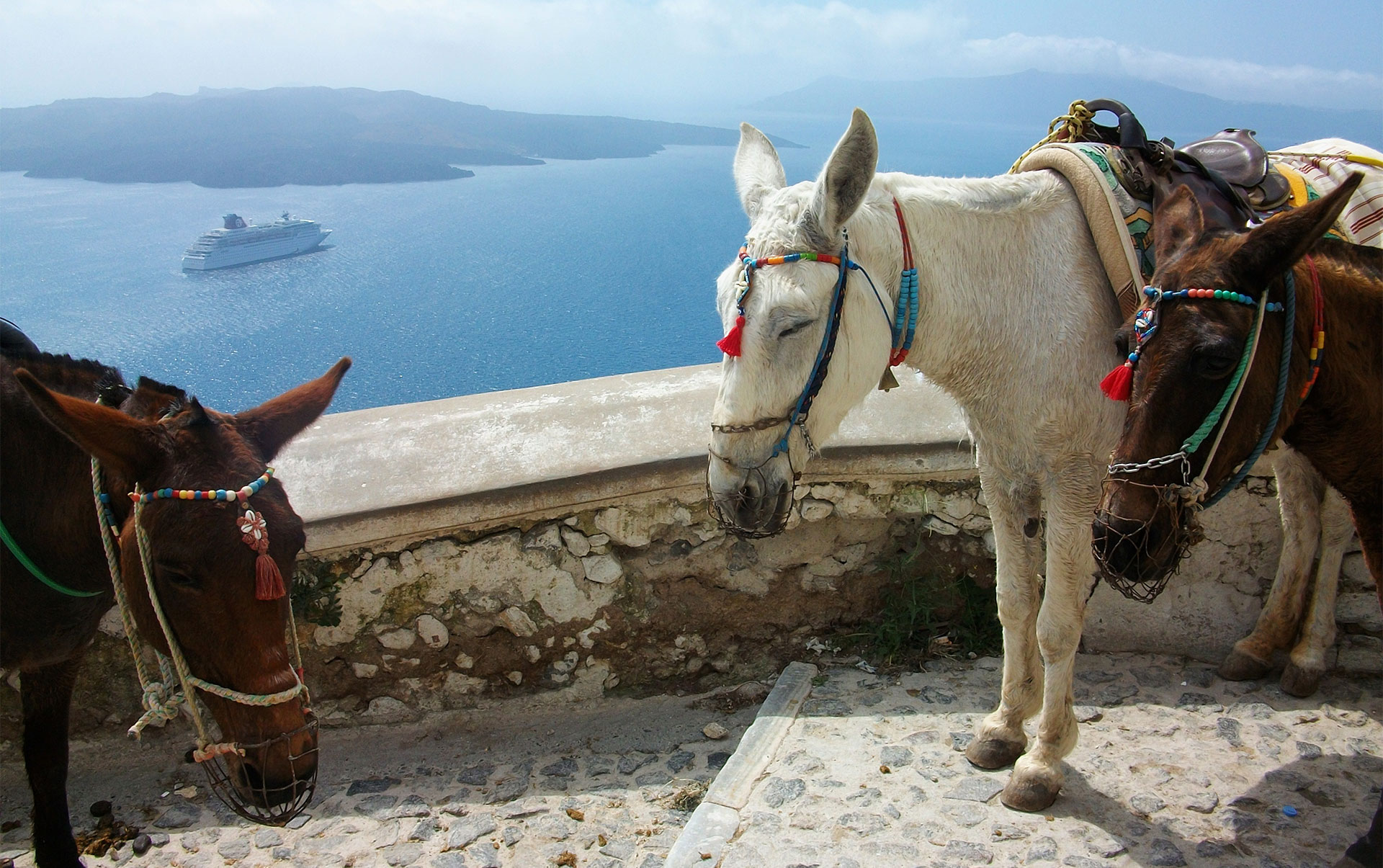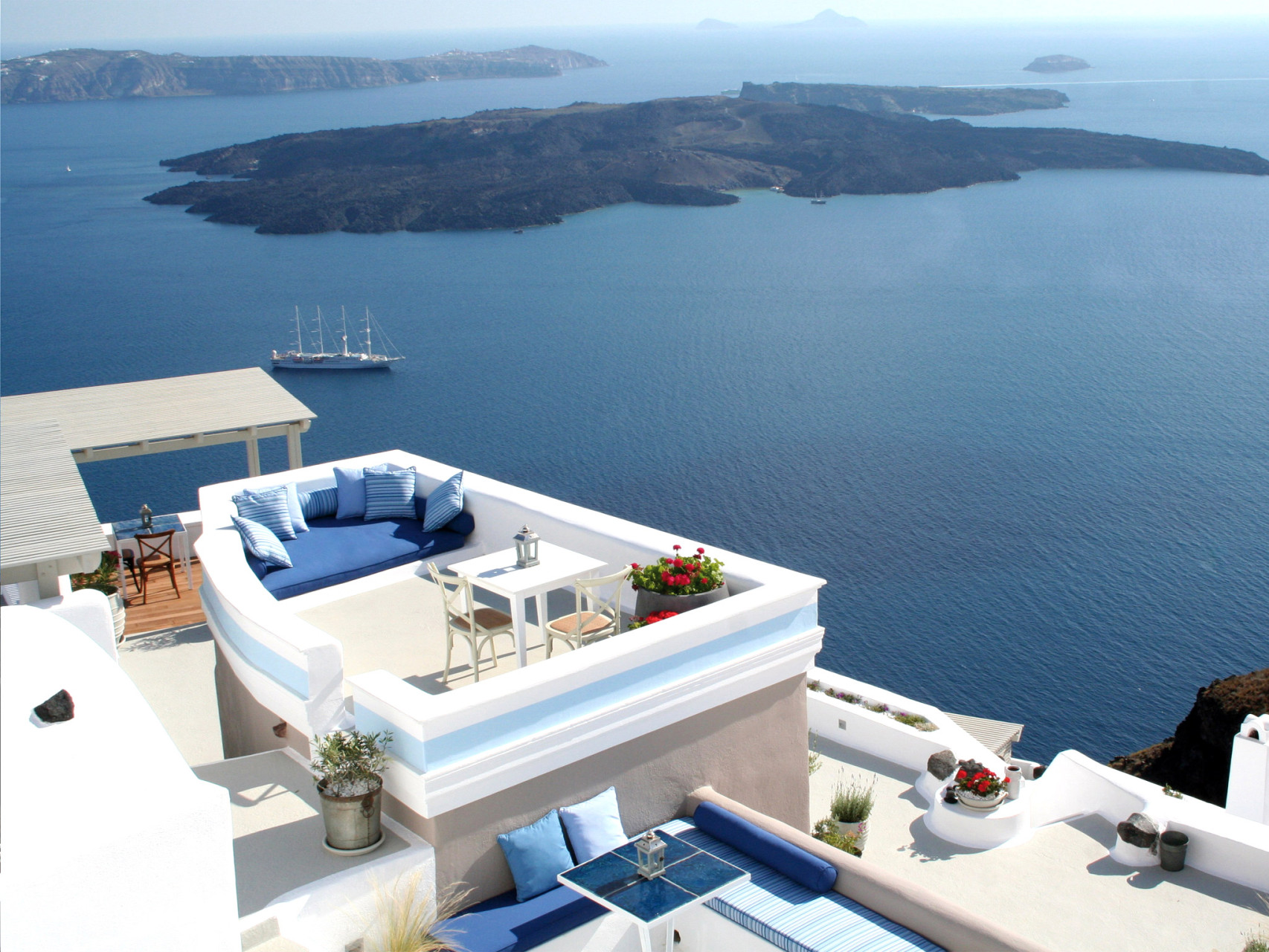 Like a Fairytale
Santorini is considered to be one of the most luxurious destinations in the world, and you'll be able to see it for yourself. Relax in a comfortable beach chair with a glass of champagne, have a swim in the turquoise blue water of an infinity pool, enjoy professional massage at the porch of your own villa or spend the evening having a romantic dinner on board a luxury yacht. You'll remember these beautiful moments forever.
Unique wedding ceremonies on Santorini are like a romantic fairytale happening in reality. Hundreds of couples come here each year to get married near a sleeping volcano, to spend their honeymoon or to re-ignite the passion in their relationship. Choose a church yard, a villa or a restaurant with a view to the Caldera to have an unforgettable celebration. You can also go to Oia, a picturesque village considered to be the best place to watch the famous sunset.
For Gourmets
Santorini is considered to be one of the most exciting and well-organized gastronomic and wine destinations in the country. Santorini's volcanic land brings forth unique products. White eggplants, tomatoes, beans, capers, and green cheese – these are the delicious ingredients of local traditional dishes that any gourmet would enjoy.
The island's volcanic soil is favorable for producing wines with a specific taste and a heady flavor. Try local white and red wines at one of the island's wineries, in an old wine cellar or in a restaurant by candlelight. The most well-known wines are Assyrtiko, Nykteri, Athiri, Aidani, Mavrotragano, as well as the famous sweet wine Vinsanto made from Athiri and Aidani grapes dried in the sun and aged in wooden barrels.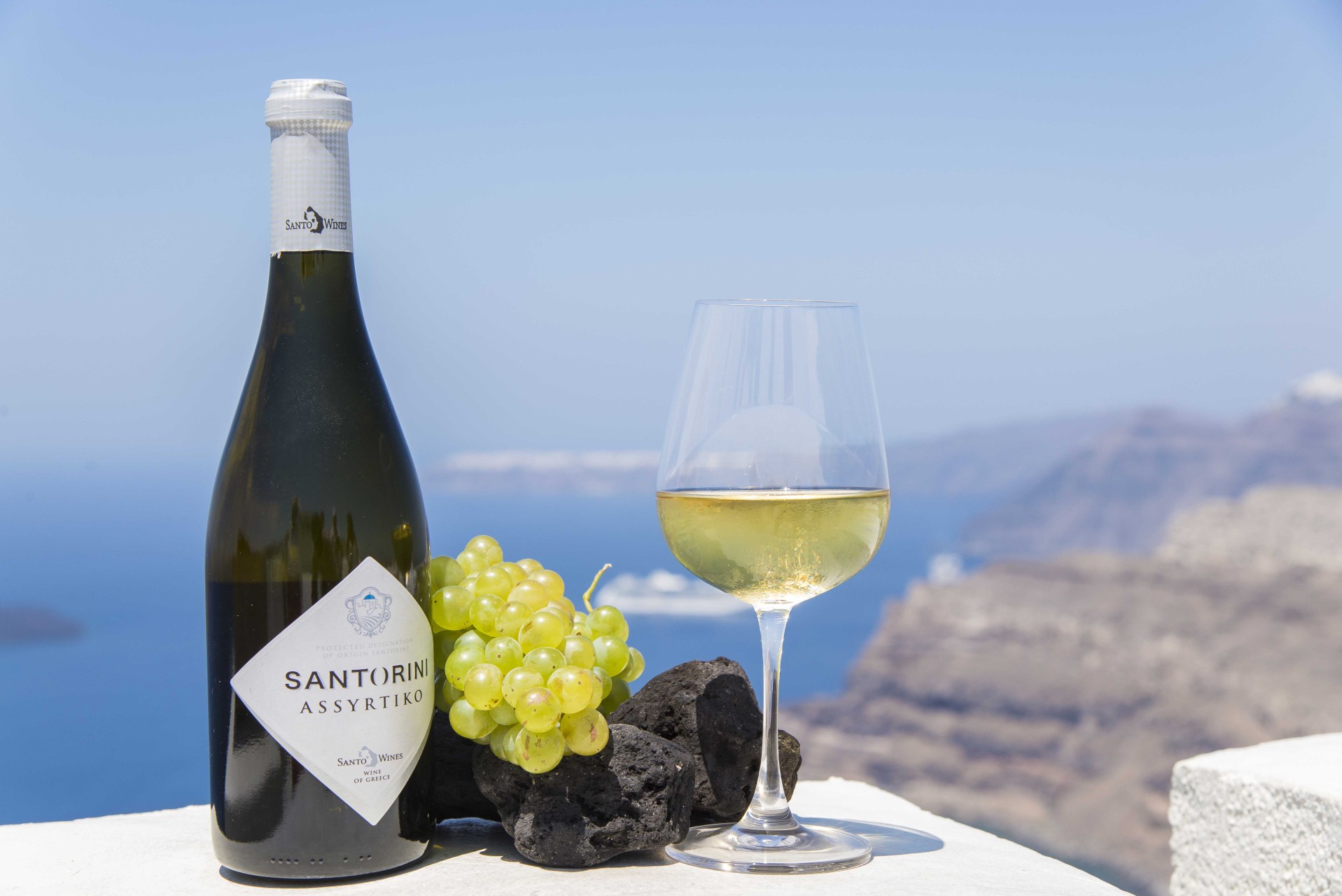 Start a Greek way of life
<![endif]>