Rhodes
12 Pearls
Located not far from the shores of Asia Minor, Dodecanese Archipelago consists of twelve Greek islands washed by clear waters of the Aegean Sea like pearls of a precious necklace.
Rhodes, the capital of the Dodecanese islands and the fourth largest Greek island, is one of the most popular tourist destinations in Europe. More than a million guests from all over the world come to Rhodes each year. Families with children, couples and groups of friends feel equally comfortable here. This is an island with mild climate, sand and gravel beaches, beautiful landscapes, impressive medieval monuments, luxury villas, restaurants and traditional villages where local women still bake bread in wood stoves.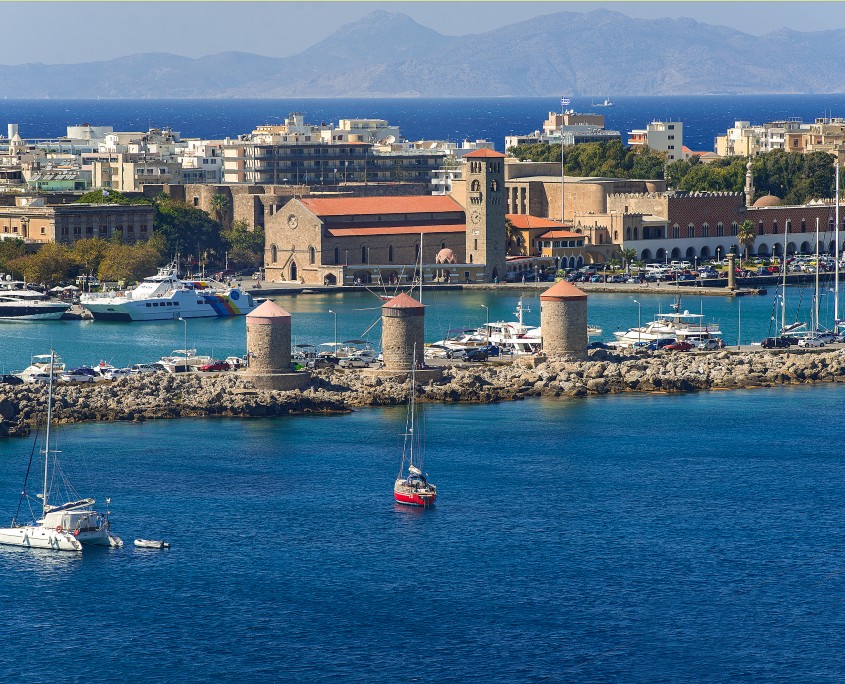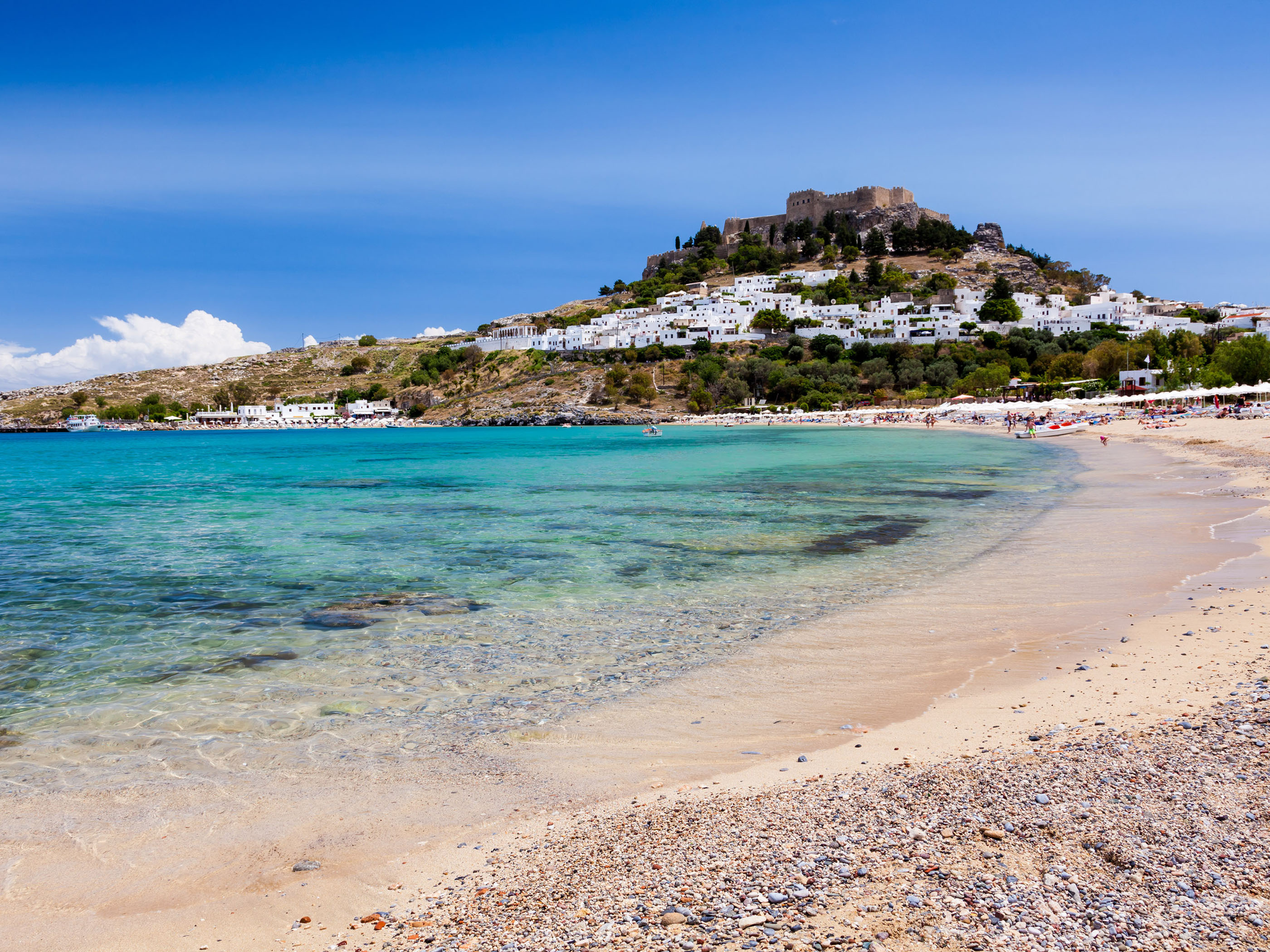 The Island of Knights
Tourists from all over the world come to Rhodes to take a walk around the medieval Old Town and feel like a knight in shining armor or a noble princess. The Street of Knights is the Old Town's main street where former residencies of eight Langues, or tongues, of which the Order of Saint John consisted, are located. The Street of Knights leads to the most important attraction – the Grand Master's Palace.
In the evening it's worth going to Mandraki harbor and seeing two deer statues on columns. A deer is considered to be the island's symbol. According to a legend, it was here that the giant Colossus of Rhodes used to stand. It was counted among the Seven Wonders of the World. As far as Mandraki's social life is concerned, here you'll find restaurants, clubs, boutiques, the famous luxurious Rose Hotel, casinos and impressive administrative buildings. You should also see the renowned ancient monuments – the Acropolis of Lindos, Kameiros, and Ialysos.
Start a Greek way of life
<![endif]>