Crete
The Island of Zeus
Rhea hid the newborn Zeus in a cave on Crete island. He was raised by nymphs, while the Curetes clashed their metal shields so that Cronus wouldn't hear the baby cry and wouldn't eat him. Zeus grew up and fell in love. Fascinated by Europa's beauty, he turned into a white bull, stole the girl and took her to Crete on his back. Zeus and Europa had a son named Minos who ruled the island and created a powerful maritime empire. At that time, even Attica paid a tribute to Crete until the Athenian king Theseus killed the Minotaur. All these legends portray a powerful and rich empire and the most ancient civilization on the whole European continent.
Crete, Greece's largest island, is located between Europe and Africa. This is a hospitable island with high mountains, fertile valleys, green woods, and clean beaches. You only have to visit it once to remember it forever! Crete is home to the country's most important attractions – the Palace of Knossos, Phaistos, Malia, and Zakros. The island's rich cultural traditions influenced the artistic work of El Greco and Nikos Kazantzakis.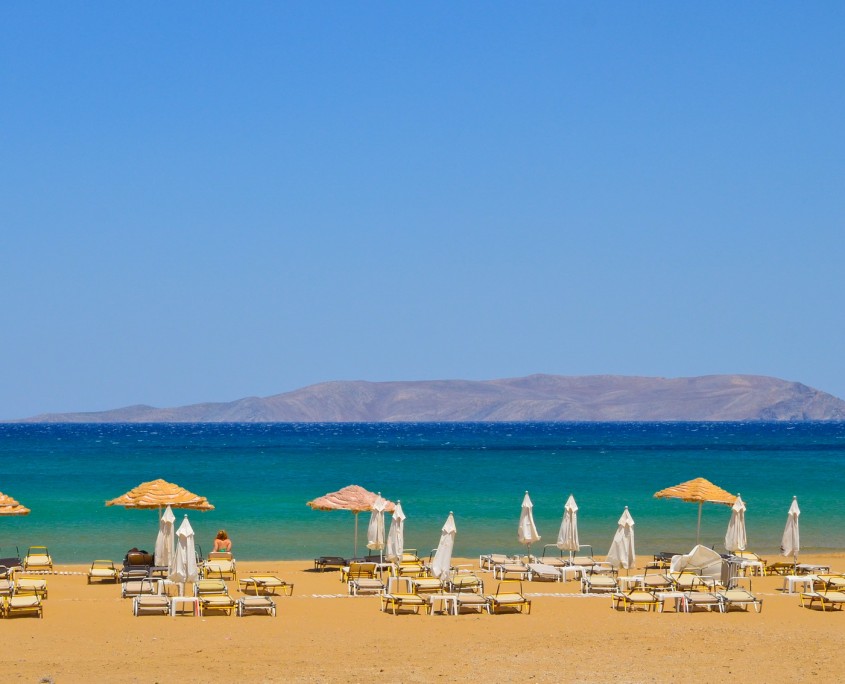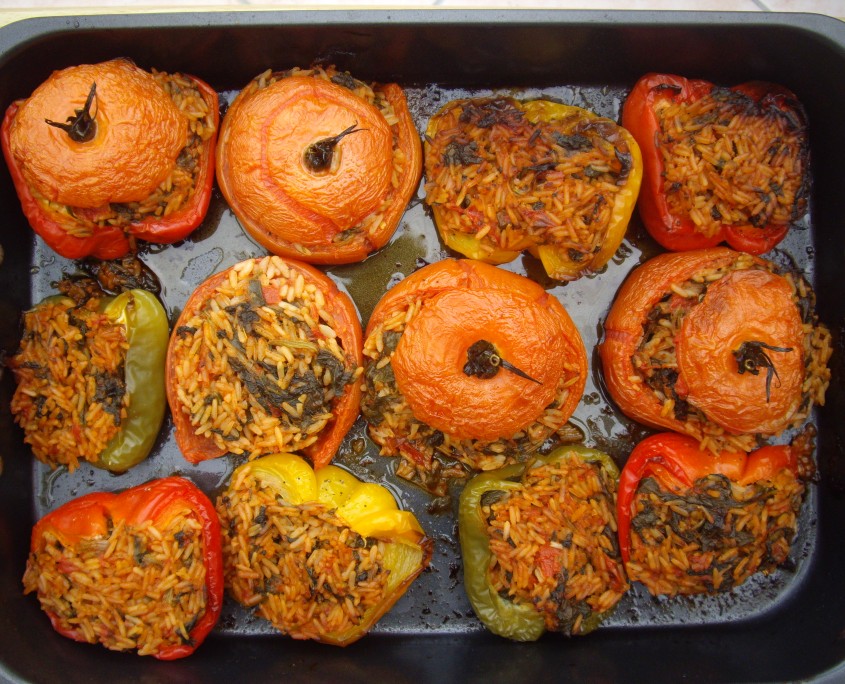 Vendettas and Dakos
The Cretan cuisine is considered to be the best example of the Mediterranean diet recognized by the whole world as the healthiest one. Numerous studies have shown that local cuisine based on dishes cooked from fresh meat and fish, fruit and vegetables, beans and olive oil helps you live a longer life. Traditional Cretan products and dishes that you should certainly try are lamb, dakos with tomatoes, snails, Cretan cheese, wild herbs, wine from local wineries, and Cretan moonshine that will be offered to you everywhere.
Cretan people are just as beautiful as its nature. Proud men and women of Crete will meet you at a small café in a picturesque village, pour you some raki with a generous hand, offer you delicious dakos and share with you the stories of fatal vendettas and such values as honor, family, respect, love and friendship – all to the sound of Cretan lyra. You won't have a chance to forget their hospitality.
Pure Beauty
Crete is divided into four prefectures: Heraklion, Lasithi, Rethymno, and Chania. Heraklion is the island's capital. The prefecture famous for important archeological excavation sites in Knossos and Fest, as well as nightlife centers in Malia and Hersonissos. Lasithi is home to particularly beautiful sites – Spinalonga island with its tragic past, tiny Agios Nikolaos with its fascinating lake, the Lasithi plateau with hundreds of windmills, the famous palm beach of Vai, the picturesque Mirabello Bay and luxury resorts of Elounda where celebrities, politicians, millionaires, and royal families from all over the world like to spend their vacations.
Some of the best and most famous beaches in the Mediterranean Greece are located here: Balos, often photographed for advertising campaigns; Falasarna; the beach of the uninhabited islet of Elafonisi; and Vai, a sand beach with an exotic date palm grove. If you'd like to discover the beauty of Crete, do not hesitate a second!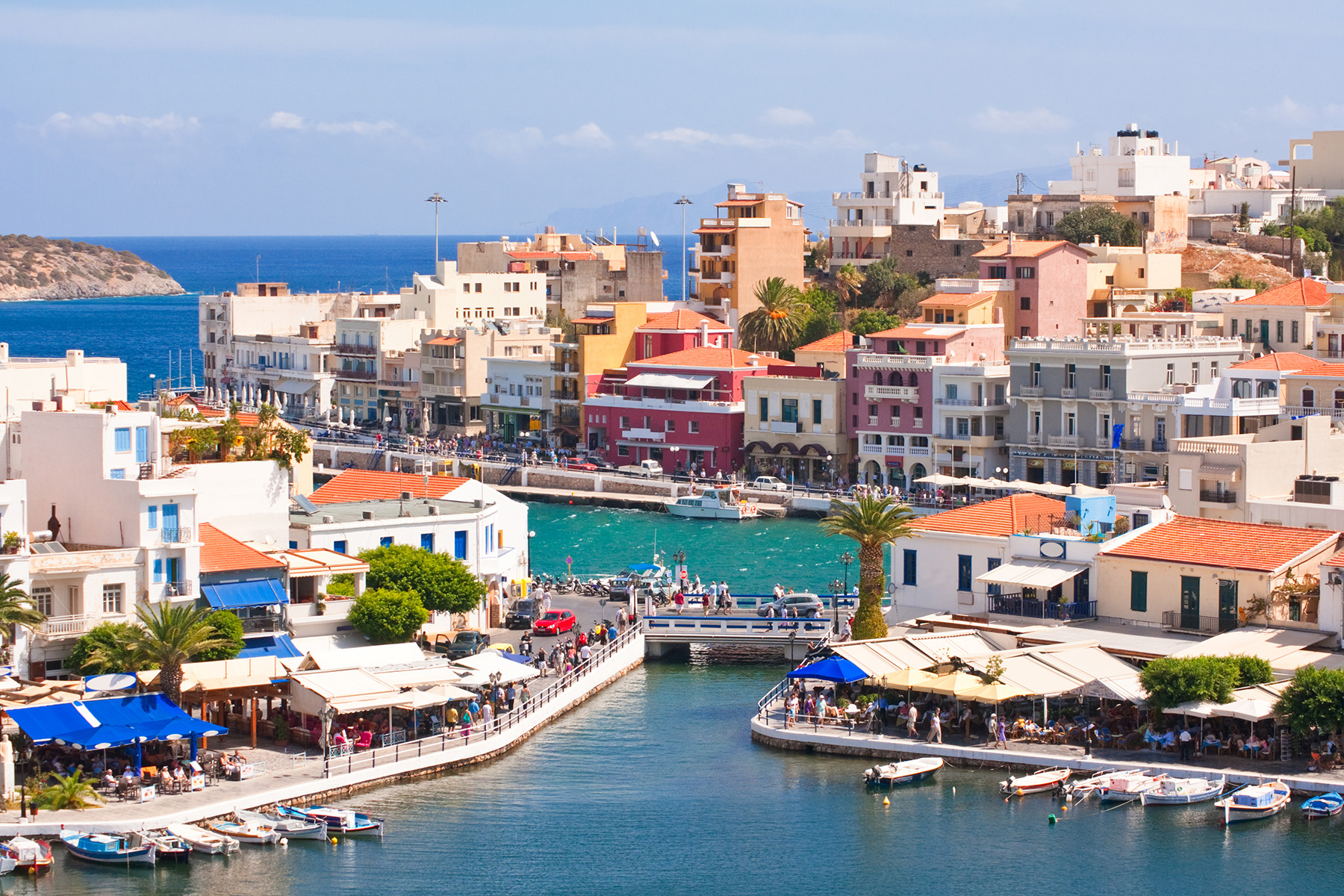 Start a Greek way of life
<![endif]>